Title: Love Collides (Fate's Love Book 3)
Author: L.A. Cotton
Genre: New Adult/Contemporary
Release: June 30th
Tour Dates: July 13th - July 19th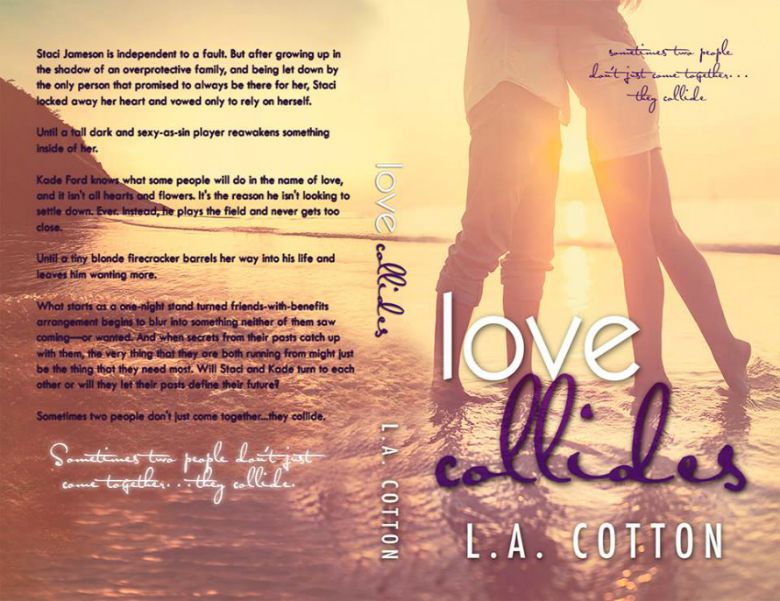 Staci Jameson is independent to a fault. But after growing up in the shadow of an overprotective family, and being let down by the only person that promised to always be there for her, Staci locked away her heart and vowed only to rely on herself.
Until a tall dark and sexy-as-sin player reawakens something inside of her.
Kade Ford knows what some people will do in the name of love, and it isn't all hearts and flowers. It's the reason he isn't looking to settle down. Ever. Instead, he plays the field and never gets too close.
Until a tiny blonde firecracker barrels her way into his life and leaves him wanting more.
What starts as a one-night stand turned friends-with-benefits arrangement begins to blur into something neither of them saw coming—or wanted. And when secrets from their pasts catch up with them, the very thing that they are both running from might just be the thing that they need the most. Will Staci and Kade turn to each other or will they let their pasts define their future?
Sometimes two people don't just come together...they collide.


Amazon US
Amazon UK
Amazon CA
Amazon AU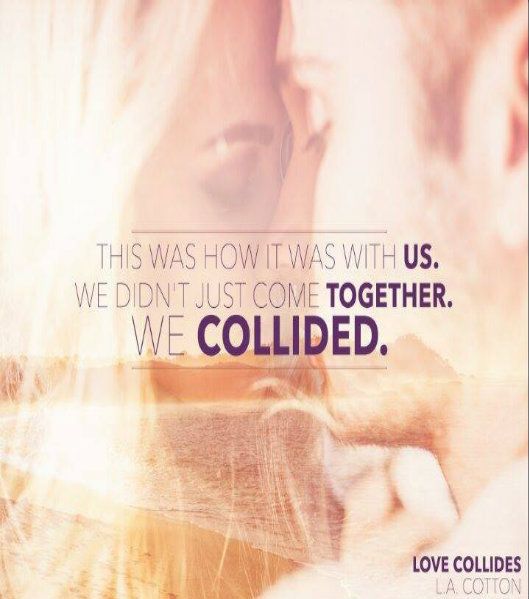 Holy Potatoes!!!!

Having read the other two books I dived into this one head first. I had major book hangovers from the others and needed my fix!!

Staci is a strong, independent feisty blonde. She doesn't need people in her life, she doesn't want that. She wants to live her life her way with no distractions and no tie downs. She's wired to run, why? You will find out.

Kade is sexy, mysterious and has secrets of his own to keep. He too doesn't want to settle down, he keeps people at arms length.

When these two's fates collide together they both are shocked and scared by what they feel.

I said it before I'll say it again "HOLY POTATOES". This book is beyond words amazing. I went through so many emotions reading it. I ended up finishing it with tears running down my face.

This one was my favourite. I loved it.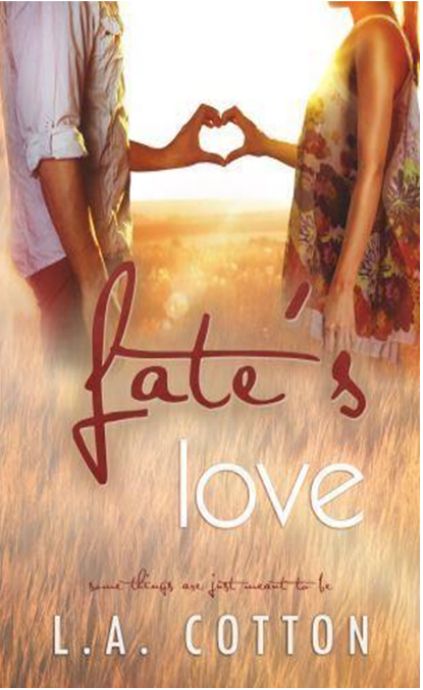 Fate's Love (Fate's Love Book 1)
Synopsis
"When you meet that one person in the world meant for you... you should hold onto them."
Olivia Bannon walked away.
Twice.
When 17-year-old Livy meets Ethan, she can't deny their inexplicable connection. Lost in his dark, intense eyes and smile-to-die-for, Livy never thought she would feel like this. It almost makes her want to break her childhood vow, but Livy knows happily ever after is just an illusion, and despite her heart wanting Ethan, her head is telling her to stick with the plan. The one that doesn't include falling in love. Period.
Eight years later, Livy finds herself back in her hometown. After the way she left things, the last time they were together, Livy is anxious about seeing Ethan again. It shouldn't come as a shock to discover he has finally moved on—but it hurts. A lot. Accepting that she will never get the chance to put things right isn't easy, but it's not until life comes crashing down around her that Livy realizes what she could've had. Left broken, alone, and depressed, only one person can pull her out—the guy she thought she'd pushed away one too many times.
Livy has finally realized that you can't fight fate… Some things are just meant to be. Is this finally her time to get it right, or has Livy missed her last chance with Ethan?
Amazon US
Amazon UK
Amazon CA
Amazon AU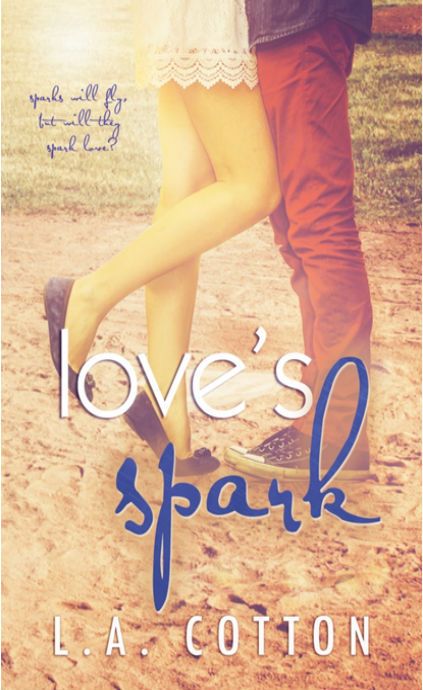 Love's Spark (Fate's Love Book 2)
Synopsis
Twenty-four year old Sharn Macer has spent the last six years looking for love....for that spark. She's failing miserably. After a life changing break up forces her back to her broken home, and into a string of dating disasters, Sharn decides it's time to hang up her heels and take a break from guys.
She didn't expect to find the spark… with the quiet guy from her past.
Keefer Smith likes to keep to himself, always has and probably always will. He doesn't have time to date, not when he's constantly worrying about what state he'll find his father in. Lucky for him, he does have one thing going for him; baseball.
He didn't expect to want more… with the girl he once watched from afar.
Back in high school, Sharn would never have looked twice at someone like him, and Keefer would've never stood a chance with someone like her. But six years is a long time, and when they find themselves placed in charge of seventeen ninth graders they soon realize they might not be as different as they think. The chemistry is right, even if the timing is all wrong.
Sparks will fly, but will they spark love?
Amazon US
Amazon UK
Amazon CA
Amazon AU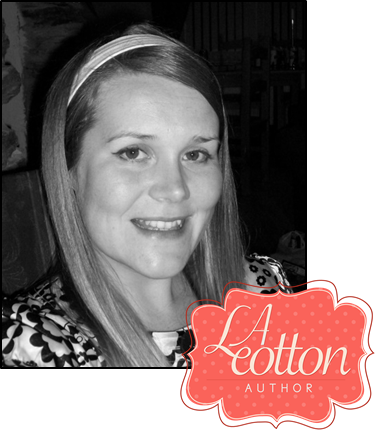 Swoon worthy and heart stopping New Adult Romance. L.A is author of the Fate's Love Series and Chastity Falls Series. Home is a small town in the middle of England where she currently juggles being a full-time mum to two little people with writing. In her spare time (and when she's not camped out in front of the laptop) you'll most likely find L. A immersed in a book, escaping the chaos that is life.
You can connect with her at:
www.lacotton.com
www.facebook.com/authorlacotton
www.twitter.com/authorlacotton
-- Thank you in advance! Candice Clifford L.A. Cotton & Faith S. Lynn's Assistant